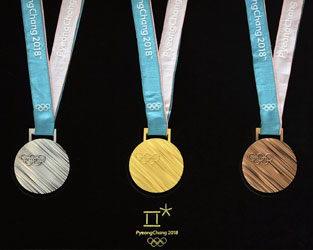 Have Olympic fever? You will. Curious about the first of the three successive Olympics Games in Northeast Asia beginning in 2018? Amazed by photos of PyeongChang ready to host the world?
The Hon. Lee Hee-beom, President and CEO of the PyeongChang 2018 Olympic and Paralympic Organizing Committee, speaks to Korea Society members, media and other dignitaries in advance of the XXIII Winter Games. The day after a United Nations resolution supporting the Games, President Lee shares insights into the path toward PyeongChang, final steps ahead of the February 9 Opening Ceremonies, and his hopes for PyeongChang and Korea as grand host of these historic events. The Korea Society invites dignitaries and guests to enjoy viewing a display of historic Winter Olympic memorabilia and light reception following President Lee's remarks and Q&A. Join the Society in February 2018 as it features viewings of the Winter Olympics live at 350 Madison Avenue. 
Tuesday, November 14, 2017 | 11 AM
Arrivals | 10:30 - 10:45 AM
Address and Q&A | 11 AM
Light reception and historic Winter Olympic display | 12 Noon 

Seating is limited and first-come. Pre-registration and a photo ID is required, no-same day registration, and no admittance after 10:45 AM.


PyeongChang 2018 Launch
featuring Olympic Committee President Lee Hee-beom

Tickets: $15 Members| $25 Non-Members
Korea Society Fellow, Patron, and Corporate members, please register
HERE for complimentary tickets.
Join our membership program here!
---